Hey there, good morning or evening to everyone! It's been such a while since a post has been made here, and we sincerely apologize! We've been putting so much time into the server that we forgot about the forums haha...
Anyway, this post is about the NEW fastbridger update!
Fastbridger has been on-going it's BIGGEST update for a few weeks now, and we're glad to say...
REPLAY is finally done! You can bridge, and re play your bridge. Whenever you complete your bridge, you will be able to view it! As a non donator, you will be able to view 1 of your replays, if you have a donator rank your replay list will become larger!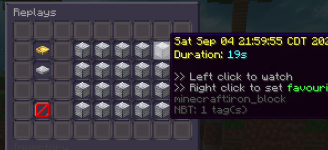 We also have a new bridge training system which shows way more accurate movements. Our old bridge trainers movements were done using a completely different method and system, but now they're straight up recorded from Me, Bedless and a few other people! We've improved and created a better chat messages which are sent faster in the chat to help you bridge! This has taken us so long to make, and it's finally ready!
Learn:
Ninja Bridging, Breezily, Moonwalk, Godbridge, Witchly, Telly & Speed Telly! More will definitely be coming soon. We hope that this will be the most unique bridge training fastbridger replay server one day!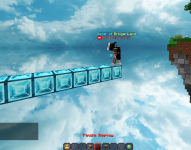 We have done bug testing, but found none til right now. Post bugs in the "Bugs" channel in discord if you do find any! A little update on the side, is new time calculations, time is now calculated differently and should be more accurate as some people complaint about this in the past.
Also, a few people have apparently "accidently" purchased blocks in the past. WELL. Not anymore, we now have a block purchase confirmation to make sure you're buying the correct block!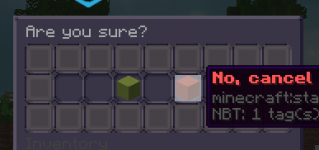 Well... What do people think about this update?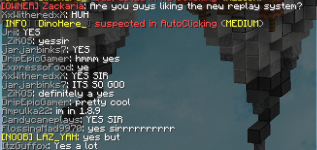 Hope everyone enjoys this!
Zackaria